Furniture

MDF Doors

Surface treatment

SIBU Design
We are a young, ambitious company that was created from a combination of many years of experience and tradition of furniture production with innovative processes in the furniture industry. The main product of our activity is the production of semi-finished products for the furniture industry and finished products for commercial equipment.
The production process takes place on state-of-the-art CNC technologies that ensure maximum quality and accuracy. The automatic surface treatment line enables us to mass-scale spray parts. We work on the basis of the requirements of our partners, which means that the material used, the technological processes, the design solutions are individually processed for each partner. We produce products that are distributed throughout the world and that is why quality is most important for us.
For our partners, we offer quality assurance with agreed delivery terms at an affordable price. Our main goal is to provide our partners with maximum complete service. Production - Optimization - Communication - Logistics.
Gallery
A few previews of our work.
Technological equipment
A brief description of what, how and where.
Our manufacturing technologies are from the world's leading manufacturers such as HOMAG, SCM furniture machines. These technologies enable us to achieve the highest quality of machining and provide sufficient production capacities for our partners.
Furniture Production Technologies:
HOLZMA HPL380 - Slicing center
HOLZMA HPL400 - Slicing center with automatic storage
HOMAG KAL210 - Edgebander
SCM OLIMPIC S215 - Edgebander
HOMAG VENTURE 20M - CNC drilling, milling and edging center
WEEKE BHC 350- CNC drilling, milling center
WEEKE BHX 500 - CNC drilling machine
MANNI - Two-tier press 3300x1300
SCM HYDRO 3800 - Formatting saw
SCM SI 350 class - Formatting saw
OTT OMEGA 11 - Wide equalizing grinder
Surface treatment technology:
Line of surface treatment SCM  SUPERFICI – COMPACT 3
Sprayer for narrow parts NETTUNO 80 K 27 P
Spray dry cabin SATA 4000
Mixing device FILLON
Green Company
Keeping and preserving the natural environment is very important to us and that's why in our company we try to produce our products in the best ecological way possible.
We use solar energy for the production of electric energy and warm water.
The resulting wood waste is professionally burned in an automatic system and the heat generated is used for the heating of production facilities and offices.
We use electric forklift trucks to reduce air pollution.
The resulting paper, plastic and metal waste is recycled.
Surface treatment is done with environmentally friendly water-based varnishes and paints or natural oils and waxes.
All of these activities in our company are directed towards one goal of preserving our nature for the next generation. These little steps seem to be superfluous, but we are convinced that we are doing the right thing.
Business partners
Our products can also be ordered and physically visited by our business partners where you can consult a professional staff.
Sample books and catalogs can be ordered directly at the store or via email address: info@mawo.global
In numbers
A couple of numbers. They tell us about the nature and amount of work that is behind our company. We believe they will address you and point to unknown and unrecognized facts.
0
Expedited trucks
Number of expedited trucks
0
Sprayed parts
Area of sprayed pieces in square meters
0
Cut parts
Volume of cut parts in cubic meters
0
Narrow parts
Length of sprayed narrow parts in kilometers
What is said about us
We are grateful for each customer. The "Our Customer - Our Lord" rule applies to us and this approach is returned to us in the positive feedback of our customers. Thank you very much, and we believe you will keep us your favor.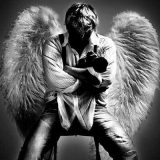 Thank you very much for all the improvements and produced products for my photo studio. Without your oversized surfaces and their finishes, I would never be able to provide my services. Thank you and I wish you many more satisfied customers.
Contact us:
If interested, do not hesitate to contact us.

Šipošovské Kračany 515
930 03 Kostolné Kračany
Email: info@mawo.global
Phone: +421/31/5521564
Organizational structure of the company: